November has come and with it the first signs of winter. The clocks have gone back, the leaves are falling off the trees and we start to think ahead to Christmas. It's also when our energy bills shoot up. The central heating settles into its daily routine, we turn the lights on in the early afternoon and it's a rare day that we can dry any washing outside. So it's a good time to review whether we can improve the energy efficiency of our homes or workplaces. It might not even cost that much. There are now a range of subsidies for upgrading heating appliances and insulation, as well as installing renewable energy generators.
 We don't know if we are going to see the snow and cold again that we did last winter, but as we discovered then, it is best to be prepared. Good loft insulation and getting cavity walls filled should be a priority. This helps keep the heat in and bills down. Most energy companies offer a subsidised service for installing the insulation, so it can be done at moderate cost and pay for itself within five years. Or if you want to do it yourself, energy supplier EON currently subsidises loft insulation material at Homebase, while British Gas subsidises a similar offer at B&Q. This includes a new range of loftboards that allow you to insulate your loft while simultaneously creating storage space. Meanwhile, if you are over 70 or on benefits, you can probably get the insulation done for free. Get in touch with your energy supplier or the Energy Saving Trust to find out more.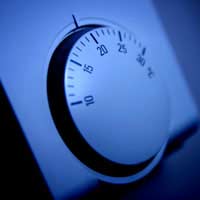 There is a whole range of other measures you can take to save energy depending on your budget and the type and age of your house. Big expense items include fitting double glazing, replacing an old boiler with a condensing boiler or installing a wood-burning stove. Cheap but effective measures include draught-proofing doors and windows, changing to energy efficient lightbulbs and double insulating your hot water tank.
 The Energy Saving Trust also has details of a variety of grants and subsidies available to all householders, including some for installing your own renewable energy, such as solar or wind power or anaerobic digestion. New feed-in tariffs, where you get paid a guaranteed minimum for any electricity that you generate that is in excess of your needs and that you feed in to the national grid, make renewables much more cost effective.
Saving energy not only saves money on your household bills, but also saves on carbon emissions from energy generation, so you are also helping combat climate change at the same time.
Transition Haslemere has lots of good advice on energy efficiency compiled by local experts, including estimated payback times for various measures and contact details for grants and subsidies for more details on how to save energy and reduce your carbon footprint please click here and for details on grants you may be able to get and more useful tips click here.
For even more ideas you can go to the Energy Trust website just click here
The Energy Trust also has a local advice helpline: 0800 512 012.